U.S. to León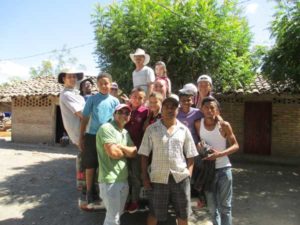 You are heartily encouraged to join one of the delegations to León to meet the Nicaraguan people, see their country, and experience PGL's program first-hand. An annual visit is scheduled for community members, two per year for Gettysburg College students, and other special trips, such as by the Gettysburg College choir. The annual trips are usually based on a theme (i.e., sustainable agriculture, arts & culture, education, land & food, etc.) that highlights PGL's work and that meets the interests of the delegation participants. Participants engage directly with Nicaraguans and have the opportunity to live with a Nicaraguan family in a host family experience. Trips last generally about 10 days and are very economical, costing about $1500 – $1800, including transportation. For more information about participating in a delegation call 717-337-6490.
León to the U.S.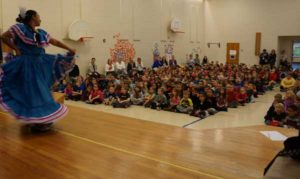 PGL arranges occasional visits to Gettysburg and the surrounding area for individuals or small groups associated with the program in León, such as artists from the Xuchialt Arts Foundation. Through such visits the individuals from León can meet friends and supporters of PGL, can share their talents, such as in music or art, and can enjoy tours to such places as Washington, D.C. Their homestays add deeply to the friendship between Gettysburg and León.
Summer Fellowships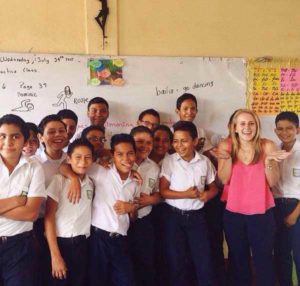 Through PGL's partnership with the Center for Public Service at Gettysburg College PGL hosts two to three Gettysburg College students for an 8-week program that exposes the Fellows to sustainable international development. The Fellows participate in a primary project teaching English as a foreign language in a public school. They work directly with a Nicaraguan teacher to co-plan and co-facilitate English classes at the secondary level. The goal of the project is to introduce dynamic and engaging teaching techniques into the classroom and provide an opportunity for the teacher and students to practice English with a native speaker. Fellows also conduct an array of secondary projects based on their interests and skills.
Professional Fellowships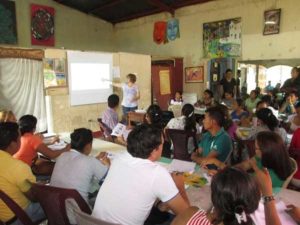 This is PGL's newest Cultural Exchange initiative with the goal to enhance efforts in capacity building and skills sharing.  PGL looks to partner with professionals who wish to volunteer their time and have skills that can be applied to any of the project areas. Our most recent Professional Fellow is an art teacher who came to León for three weeks to conduct capacity building workshops in arts education with the Xuchialt Arts Foundation and public  school art teachers in the city.  While the timeframe for Professional Fellowships are is flexible,  PGL recommends a minimum of three weeks to six months for sustainability purposes (depending on the project).  It is also extremely helpful for the fellow to have an intermediate level of Spanish. PGL is currently looking for Professional Fellows in the areas of accounting/bookkeeping, social media, environmental education, and organizational development. For more information call 717-337-6490.
Professional fellows scheme
For more information please click here and get in touch with the Country Director.